Due to the long-term drought and low water conditions, this year Winterman needs to announce some changes in transport to the start. The change is also in the last kilometr of the run to the finish. Check out the RACE MANUAL changes as of 9/10/2018! Current RACE MANUAL HERE
——————————————————
—————————————————
CHECK OUR NEW PROMO VIDEO
—————————————————
RUN COURSE CHANGE
There is a new change of the direction between 8 – 12KM in Jablonné v Podještědí due to continuous Road Work.
Between 8 – 12km there will be NO chance to meet your support in car.
Supports will meet athletes again after this diversion under the castle of Lemberk.
All for the reason of your safety and avoidance the road work and high traffic.
Details will be specified on the Rac Briefing.
————————————————

It is our gratest pleasure to introduce you a new partner of Winterman Xtreme Triathlon. A czech market leader in sports nutrition, celebrating 25 years, selling products in 60 countries of the world – NUTREND ENDURANCE. WM triathetes will obtain a starting pack in a value of 65EUR consisting of all necessary supplements and snacks for successful race and training according to famous triathlete Petr Vabroušek.
More: https://www.nutrend-supplements.com/endurance-sports/c2/
———————————————————-

We are pleased to announce a new partner of the WINTERMAN XTREME TRIATHLON. Since 2017, ATEX SPORTSWEAR has become a long-term partner of the race and will provide its functional clothing to competitors. Competitors, like every year, can enjoy this year's finishers´ surprise in the form of functional clothing. This year under the ATEX brand with a unique race design! In October, the official WM collection will be launched with cycling, running and, of course, triathlon sportswear. Thanks ATEX SPORTSWEAR for support – http://www.atexsport.com/
————————————————
REGISTRATION FOR WM 2019
is opened from
NOVEMBER 13  2018
THE LIMIT IS 100 SLOTS
 YOU MAY FIND THE START LIST HERE
————————————————
AUSTRIAN XTREME TRIATHLON – SOCIALMAN
It is a pleasure for us to introduce you a partner race SOCIALMAN
Xtreme triathlon in Austria with wonderful idea of supporting handicaped athletes.
Saturday, 1.7.2017
Start: Grundlsee (Styria)
Finish: Hochtor, Großglockner (Salzburg), highest mountain in Austria, 2.700 m above sea level
Distances: 5km – 185 km – 25 km
with 4.900 m to climb (almost 3.000 m on the bike)
Single starters and teams, presumably around 120 athletes.
At the Socialman athletes with and without disability are racing in the same race, showing what is possible, if someone works hard on his goals.
SOCIALMAN triathlon is organized in an honorary capacity, net profits are used to finance sport projects for young disabled or socially disadvantaged people.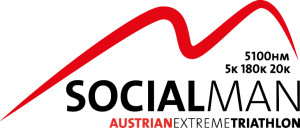 ——————————–
CHECK OUR FACEBOOK PAGES:
https://www.facebook.com/czxtri?ref=aymt_homepage_panel
YOU CAN FIND US ON K226 AS WELL: